10 Qualities of Outstanding Financial Advisers
FOR CLIENTS
In your working years, retirement years, and later in life when you most need it, you want financial security.
As some point, this will require the help of an independent, highly-qualified, ethical financial adviser who can assist you in achieving your objectives.
Granted, the difference between outstanding and mediocre financial advisers can be determined by a number of variables. But whether you want to become a financial adviser or simply need to hire one to help with your financial planning, here are ten qualities that most successful financial advisers that I know share in common.
1. Purposeful: They are motivated by a clear purpose to assist clients in achieving their objectives.
A great financial adviser wants to provide their clients with a superb service. They put their company's prosperity on upholding ethical and moral principles, confident that it will happen.
2. Empathetic: They are aware that they cannot effectively service clients unless they can connect with them on a personal level.
A good financial adviser must approach their work from the client's point of view. Empathetic advisers try to comprehend their clients' priorities by putting themselves in their clients' shoes.
3. Authentic: They are authentic, showing their actual selves to clients.
By sharing their own personal experiences, effective financial advisers strengthen their connection with clients. Being open and vulnerable with clients fosters genuine conversation and helps to establish trust.
4. Intellectually curious: They keep looking for the most suitable solutions for their clients out of an intellectual curiosity.
Great financial advisers are constantly working to improve their craft. They are committed to advancing their technical knowledge and abilities, and are lifelong learners who are receptive to new ideas.
5. Personally inquisitive: They put a lot of effort into learning what matters most to their clients personally.
Engaged advisers are also adept at the "personal" side of personal finance. Before developing a financial plan, they ask probing questions to their clients to learn more about their perspectives on money and life.
6. Good listeners: They listen more than they talk.
An financial adviser's finest response is frequently to ask a question that prompts in-depth thought and self-discovery, since active listening enables clients to share their most cherished life goals.
7. Passionate: They constantly strive for better because of their unrelenting desire to do well by others.
Great financial advisers are driven to improve their craft and eventually increase the value their clients receive from them, because they have a strong sense of obligation to treat clients fairly.
8. Entrepreneurial: They manage their practice like a business and make long-term strategic plans.
When financial advisers manage profitable businesses, clients benefit more. Top advisers will hold themselves to high standards when managing their own business, just as they do when encouraging financial responsibility in their customers.
9. Honest: They establish reasonable expectations on manageable actions and likely outcomes.
Great financial advisers explain fundamental truths about money and investments, so that clients have reasonable expectations about their wealth - even when the best advice may not always be pleasant to hear.
10. Disciplined: They don't let media messages or market fluctuations trigger irrational behaviour.
A more joyful and optimistic financial journey can be had by educating clients on how to handle shifting markets, employing self-discipline when it matters most.
The Bottom Line
Finding a trustworthy financial adviser is difficult. A professional degree alone simply doesn't cut it, just like with other service professionals like doctors and lawyers; you also need someone you can rely on to be knowledgeable, honest, and caring.
Successful financial advisers understand how to handle their clients' money while also making them feel secure and taken care of financially.
Amyr Rocha Lima, CFP® is a financial planner who specialises in working with successful professionals age 50+ to help them reduce taxes, invest smarter and retire on their terms.
"I worked with Amyr on my long-term retirement planning. No ask was too difficult, no question left without a very clear answer and often he identified further areas to explore, creating more work for himself and more value to me. The cherry on the cake was simply how pleasurable it was to work with him."
Yossi Dahan
(Director, Microsoft)
*****
"I would like to wholeheartedly endorse my financial adviser, Amyr. You would have to go a long way to find a kinder, patient and more honest person. A truly nice guy who is a pleasure to deal with."
Jeanette Edmiston
(Partner, Cushman & Wakefield)
*****
"We worked with Amyr over a number of months to build a financial plan as a basis to enter retirement. Amyr is very personable, approachable and has demonstrated throughout a depth of knowledge, experience and foresight supported by a clarity of communication to enable us to confidently enter this phase of our lives."
Paul Toolan
(Programme Director, Xoserve)
*****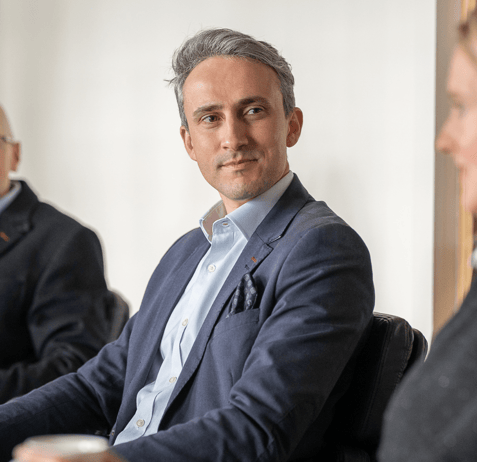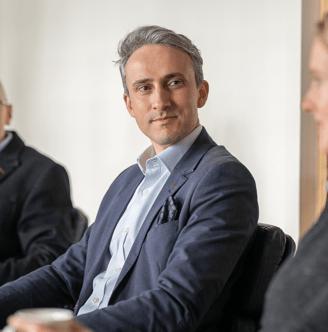 Ready to start building your financial plan?
Then you can book a free, no obligation call with me.
We'll have an initial conversation to better understand your requirements and to see whether my services would be a good fit.