A client-centric approach to the fact-finding meeting
FOR FINANCIAL PROFESSIONALS
An essential step in creating a financial plan is data-gathering; getting the particulars on the client's pensions, investment, savings and insurance policies. The traditional way to obtain this information is to ask the client to submit these details via a fact-finding form.
On the face of it, this method of data collection appears straightforward. However, it's also generally ineffective and off-putting for clients. Why? Some clients feel this task is daunting, while others don't have their financial affairs organised well enough to be able to provide the planner with this information.
A better way to tackle this process is to replace the orthodox fact-finding meeting with a "Get Organised" meeting, a concept which involves the planner taking an active role in uncovering the client's "hard facts".
What does a "Get Organised" meeting look like?
As financial planning expert Michael Kitces has said, "Data gathering meetings are for advisors. A 'Get Organised' meeting is client-centric!"
And it is - a "Get Organised" meeting revolves around the client's needs during that critical process of fact-finding. The aim is to empower the client and make them feel confident that they're starting to get their finances shipshape.
A "Get Organised" meeting is a practical way of sorting out the client's financial information, including paper copies and online accounts. Planners also benefit because they can quickly obtain the key facts they may otherwise struggle to get hold of, facts which aid the discovery process and help when building the financial plan.
In reality, getting organised might include:
Hands-on data gathering
Many clients can't remember where they've stashed documents and statements or have only kept an intermittent supply of paper copies. Coupled with lost or forgotten online passwords, recovering this information can be a stressful undertaking for the client.
Although it involves some legwork on the planner's side, approaching the client's financial providers directly to gather data (after creating 'letters of authority') could result in it being supplied more quickly, while avoiding any tension in such an early stage of the client-planner relationship.
Assistance with record keeping
Good file management may not be the client's strong suit. The planner could provide the client with folders/dividers and even roll up their shirt sleeves and get stuck in helping them sort out their files. At the end of the meeting, the client will leave with their finances in better order than they were before – a tangible benefit they can take away with them.
The planner could also offer to scan documents to create a digitised client vault or work with the client to track down online accounts. As Mitch Anthony puts it, "The best advisors help bring order to clients' financial lives, by assisting them in getting their financial houses in order."
Online portal support
Walking the client through the registration process of an online portal during the meeting will save the client time and allow them to ask any technical questions about the system. Additionally, the planner can ensure that the client's online accounts are linked up correctly, which in turn offers the benefit of being able to access the client's aggregated financial data with ease.
Moving on from data gathering
When the financial planner fully understands the client's hard facts, they can begin to uncover "soft facts" by delving deeper into the client's goals and lifestyle aspirations. George Kinder's Three Questions are useful at this point for weeding through superficial answers and getting the client to think deeply about what they long for in life; what truly motivates them.
Only then can the planner put together a recommended solution that will enable the client to live a meaningful life, based on their wants and needs, in the lead up to - and throughout - their retirement.
Amyr Rocha Lima, CFP® is a financial planner who specialises in working with successful professionals age 50+ to help them reduce taxes, invest smarter and retire on their terms.
"I worked with Amyr on my long-term retirement planning. No ask was too difficult, no question left without a very clear answer and often he identified further areas to explore, creating more work for himself and more value to me. The cherry on the cake was simply how pleasurable it was to work with him."
Yossi Dahan
(Director, Microsoft)
*****
"I would like to wholeheartedly endorse my financial adviser, Amyr. You would have to go a long way to find a kinder, patient and more honest person. A truly nice guy who is a pleasure to deal with."
Jeanette Edmiston
(Partner, Cushman & Wakefield)
*****
"We worked with Amyr over a number of months to build a financial plan as a basis to enter retirement. Amyr is very personable, approachable and has demonstrated throughout a depth of knowledge, experience and foresight supported by a clarity of communication to enable us to confidently enter this phase of our lives."
Paul Toolan
(Programme Director, Xoserve)
*****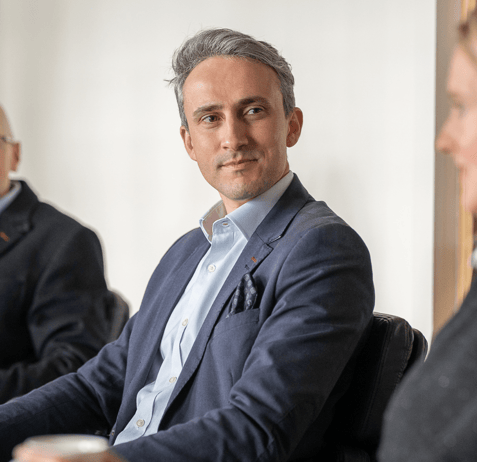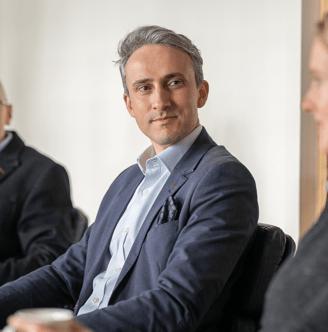 Ready to start building your financial plan?
Then you can book a free, no obligation call with me.
We'll have an initial conversation to better understand your requirements and to see whether my services would be a good fit.