A Countercultural Approach to Financial Planning
FOR FINANCIAL PROFESSIONALS
As financial planners, we must examine and reassess our fundamental beliefs and principles on a regular basis.
This week I was thrilled to be invited to present at the Festival of Financial Planning 2022. My talk was about taking stock of what we had learned in the three years since the Coronavirus crash, the ongoing ramifications of the Russia-Ukraine war on the global stock markets, the impact of these events on retirement planning, as well as how the investment culture around us had evolved.
Alas, it appears that many in the financial planning professional have not learned much in recent years, and continue to cater to the false belief that investing success is largely determined by timing and selection. This realisation has led me to believe that a client-focussed approach to financial planning must be countercultural.
To wit:
It is our responsibility as financial planners to uphold the gold standard of goal-oriented and planning-driven financial planning.
Unfortunately, many in our field of work continue to prioritise product sales and are more concerned with market movements and past performance rather than taking a holistic, forward-thinking approach that truly serves our clients' best interests. This product-selling, market-obsessed, performance-oriented approach falls short of assisting clients in achieving their long-term financial goals and frequently leads to a transactional, backward-looking mindset that fails to consider the big picture. It is our responsibility to reject this mindset and embrace a more thoughtful, long-term approach to financial planning that prioritises our clients' needs and objectives.
As Ralph Waldo Emerson's essay "Compensation" reminds us, this dichotomy has a significant benefit. Our work as client-focussed financial planners will be of immeasurable value to those who choose to trust us and our methods over the superficial and frequently misleading information peddled by product salesmen.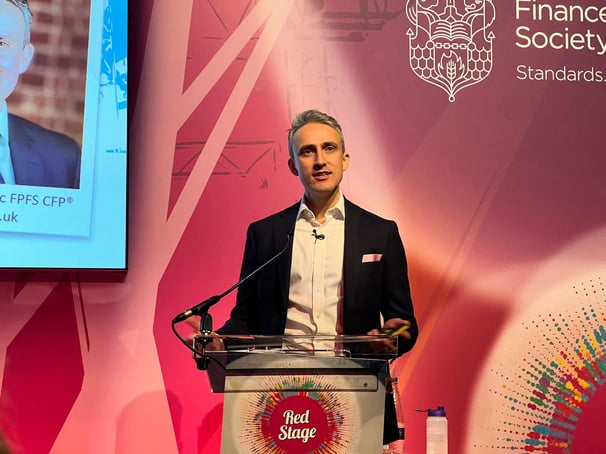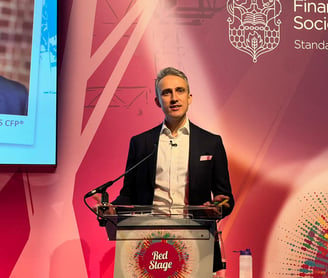 As a client-focussed financial planners, our core value proposition is as follows: in order to achieve their lifetime financial goals, our clients must have a clear understanding of those goals as well as a well-crafted plan to achieve them. We do so by taking a comprehensive, forward-thinking approach to build their financial plan, that considers all aspects of our their financial lives. This is in contrast to a transactional, backward-looking approach, which focuses on past performance and fails to consider the bigger picture.
In practise, this means that we prioritise financial planning over investment selection, because the latter should follow naturally from the former. It also implies that we value evidence-based investing over speculative and emotional investing. This is not to say that we ignore market movements or current events; rather, we consider them in light of our clients' long-term goals and make investment decisions accordingly.
So, what does this countercultural approach to financial planning look like in action? It involves asking our clients the right questions.
Asking our clients good open-ended questions AND listening to their answers will help us develop a personalised financial strategy that fits their particular needs and aspirations. We can also use this information to help them choose investments that are appropriate for their circumstances and have the potential to help them achieve their long-term goals.
This countercultural approach truly aligns the financial planner's interest with their client's interests, as it requires discipline and patience, and may not always result in the highest short-term returns. However, because it considers all of the factors that can impact their (and our) financial success, it has the potential to provide a much higher return in the long run.
As a result, I believe that it is our responsibility as financial planners to steer our clients away from the allure of quick fixes and flashy investment products and toward a more thoughtful and long-term approach to financial planning.
By doing so, I believe we can assist our clients in achieving their long-term financial objectives and leading more financially secure and fulfilling lives.
Amyr Rocha Lima, CFP® is a financial planner who specialises in working with successful professionals age 50+ to help them reduce taxes, invest smarter and retire on their terms.
"I worked with Amyr on my long-term retirement planning. No ask was too difficult, no question left without a very clear answer and often he identified further areas to explore, creating more work for himself and more value to me. The cherry on the cake was simply how pleasurable it was to work with him."
Yossi Dahan
(Director, Microsoft)
*****
"I would like to wholeheartedly endorse my financial adviser, Amyr. You would have to go a long way to find a kinder, patient and more honest person. A truly nice guy who is a pleasure to deal with."
Jeanette Edmiston
(Partner, Cushman & Wakefield)
*****
"We worked with Amyr over a number of months to build a financial plan as a basis to enter retirement. Amyr is very personable, approachable and has demonstrated throughout a depth of knowledge, experience and foresight supported by a clarity of communication to enable us to confidently enter this phase of our lives."
Paul Toolan
(Programme Director, Xoserve)
*****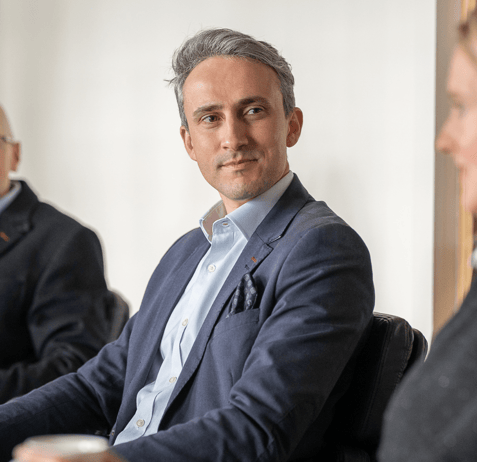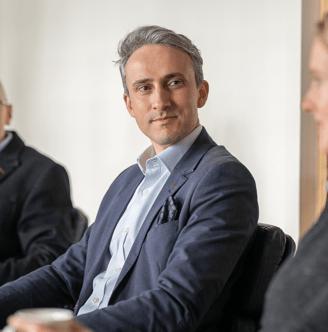 Ready to start building your financial plan?
Then you can book a free, no obligation call with me.
We'll have an initial conversation to better understand your requirements and to see whether my services would be a good fit.