Are You "Retirement Ready"?
Take this quiz to learn whether you're on-track to plan for your ideal retirement.
How many of the following statements can you give a confident "YES" to?
Remember, a "sort of" or "not sure" is a "NO".
(your score will be shown at the bottom of the quiz, no email sign-up required)
😃 More than 10 – Looking good!
There are a few areas you can work on though. You know what they are, so get to it!
😐 7 to 10 – OK.
There is no time to waste though. Act while you still have time.
😕 6 or less – Hmm, a few challenges here.
It really is time to get serious.
Remember, your life is the sum of all your choices.
The discipline and accountability from regular financial planning reviews will ensure you make those choices wisely.
Amyr Rocha Lima, CFP® is a financial planner who specialises in working with successful professionals age 50+ to help them reduce taxes, invest smarter and retire on their terms.
"Amyr has provided me with objective and impartial advice when reviewing my financial plan and objectives. Amyr has excellent technical knowledge and, more importantly, he delivers his advice clearly and in a way that helps you decide your next steps."
Paul Dawson
(Senior Risk and Compliance Officer - Metlife)
*****
"I appreciated Amyr's friendly, relaxed and helpful manner and, even more, his highly professional approach. He soon understood my financial situation and what I was looking for. The financial plan he proposed met my requirements. I have every confidence we will have a good working relationship in the years ahead."
Louise Anstead
(London Stock Exchange)
*****
"After trying several IFAs who did not 'cut the mustard' I was lucky enough to find Amyr. He has been exemplary in his dealings with me. He is very professional, knowledgeable, honest, friendly, and (most important to me) someone I know that I can trust with my financial affairs."
Dominic Cortizo
(Certification Specialist - Civil Aviation Authority)
*****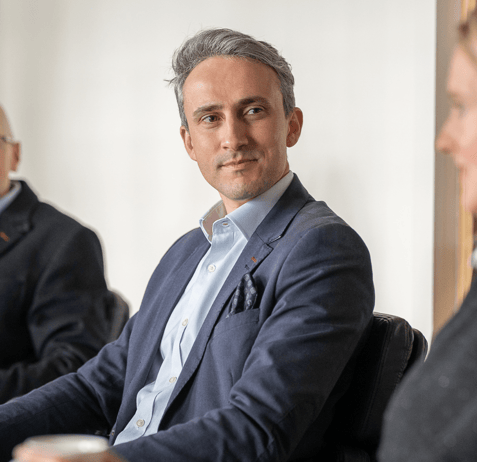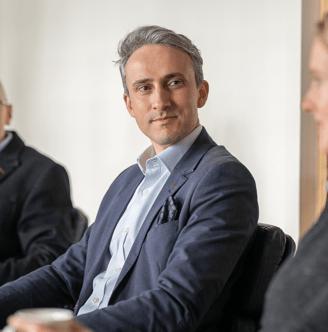 Ready to start building your financial plan?
Then you can book a free, no obligation call with me.
We'll have an initial conversation to better understand your requirements and to see whether my services would be a good fit.