Behind the CFP® Designation
FOR CLIENTS
"Why am I doing this?"
This question crossed my mind more than a few times as I detached myself from the real world for hours (days? months?) at a time to study for the Certified Financial Planner® (CFP®) exams.
I studied after work, I studied while I ate lunch, I turned down plans with my friends. It didn't help much to know that my colleagues had trodden this lonely path before me and I knew it was important to get this certification.
But why?
As I thought more and more about what becoming a CFP® professional meant to me, I realised that the appropriate question wasn't "Why am I doing this?" but rather "What does becoming a CFP® professional mean for our clients?" .
This designation won't automatically mean I am a better financial planner or that I will have a more successful career.
What it does mean, though, is that when you see those letters after a person's name, that professional has fulfilled the rigorous requirements of the Financial Planning Standards Board (FPSB) which enables them to better serve clients.
So, what are those requirements? They are known as The Four E's:
Education & Examinations
CFP® professionals must complete a series structured coursework and exams. This includes studying investing, retirement planning, risk management and insurance, estate planning, tax planning, and so on…
Once the education requirements are met, candidates can sit for the exams. This consists not only of the aforementioned subjects, but also the financial planning process itself, along with ethical and regulatory components.
And trying to memorise the textbooks doesn't do much good; I had to know how to dissect the information that was given to me, discern what was relevant, and successfully apply it to real-life financial planning scenarios.
Experience
Candidates for the CFP® certification must meet relevant work experience standards (a minimum of three years of practice experience) in the financial planning process, prior to being awarded their CFP® marks.
During this time, I couldn't simply twiddle my thumbs at work; I had to be doing actual financial planning work for clients. This includes gathering and analysing information, developing and presenting financial plans, and monitoring and supporting existing financial plans.
Ethics
Perhaps the most important requirement, candidates are obligated to uphold important ethical principles set by the CFP® Board: integrity, objectivity, competence, fairness, confidentiality, professionalism and diligence.
A CFP® professional is also required to act as a fiduciary at all times; this means that the professional must provide services in the client's best interest. Failure to abide by these ethical standards can result in sanctions, including suspension or permanent revocation of the certification.
In summary…
As you can see, CFP® professionals are not one-trick ponies. Anyone can call themselves a "financial planner" but that does not mean they are certified and have met the rigorous standards set by the FPSB and the CFP® certification.
All CFP® professionals are also required to complete several hours of continuing education on a regular basis, ensuring that our knowledge of topics and trends within the financial services sector stays up to date.
As a client working with a CFP® professional, you can be confident we have a background in various areas of financial planning that enables us to provide comprehensive advice, and that we are required to act in your best interest.
The CFP® designation means a lot to me. I value the dedication and knowledge it takes to become a CFP® professional, and the ongoing education and practice standards that must be met in order to uphold the designation.
It also coincides with my belief that the client's best interest is truly the firm's best interest, and this aligns with my mission to provide comprehensive financial planning and wealth management advice.
Amyr Rocha Lima, CFP® is a financial planner who specialises in working with successful professionals age 50+ to help them reduce taxes, invest smarter and retire on their terms.
"Amyr has provided me with objective and impartial advice when reviewing my financial plan and objectives. Amyr has excellent technical knowledge and, more importantly, he delivers his advice clearly and in a way that helps you decide your next steps."
Paul Dawson
(Senior Risk and Compliance Officer - Metlife)
*****
"I appreciated Amyr's friendly, relaxed and helpful manner and, even more, his highly professional approach. He soon understood my financial situation and what I was looking for. The financial plan he proposed met my requirements. I have every confidence we will have a good working relationship in the years ahead."
Louise Anstead
(London Stock Exchange)
*****
"After trying several IFAs who did not 'cut the mustard' I was lucky enough to find Amyr. He has been exemplary in his dealings with me. He is very professional, knowledgeable, honest, friendly, and (most important to me) someone I know that I can trust with my financial affairs."
Dominic Cortizo
(Certification Specialist - Civil Aviation Authority)
*****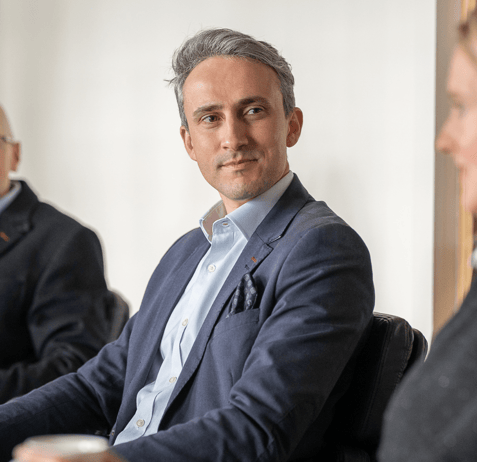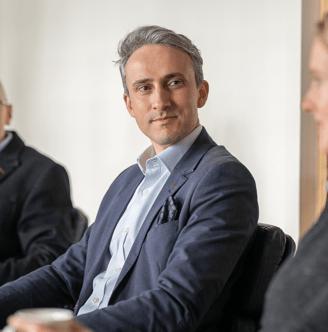 Ready to start building your financial plan?
Then you can book a free, no obligation call with me.
We'll have an initial conversation to better understand your requirements and to see whether my services would be a good fit.