Financial Planning in Simple Terms
​Every industry has its examples of over-complicating the simple.
Financial services, with its impressive collection of jargon and abbreviations, excels at this.
A person begins with the intention of saving for retirement, but before long, this goal has evolved into "accumulating a diversified portfolio providing risk-adjusted returns to enable a sustainable withdrawal for life."
This often has an impact on how progress toward your goals is measured over time and, worse, may leave you feeling unable to relate to your financial plan in a way that motivates action and commitment.
The reality is that the issues that financial planning aims to solve are simple. They're also profoundly human.
So, let's return to basics, using simple language.
What Are Your True Aspirations?
We all have a few deeply human aspirations that we would do well to remember and prioritise. The best way to design a sensible financial plan to achieve these is to state them in human terms, not those of the financial industry.
Through my work with people similar to you, I have found a few near universal goals, as follows:
- If you were to die tomorrow, you want to know that your family are not going to be left destitute;
- If you were to become seriously ill, you want to know that your family are not going to be left destitute;
- You do not want to run out of money in retirement and become dependent on the state or your children;
- You do not want to become a financial burden on others if you need long-term care;
- You want to leave a legacy to your children without it causing strife or almost half of it being taxed.
You may relate to some or all of the above, and no doubt you'll likely have other aspirations that can be expressed just as simply.
The financial planning process should meet you where you are, not have you twist yourself into its industry language.
Insist on this as if your goals depend on it - because they do.
Amyr Rocha Lima, CFP® is a financial planner who specialises in working with successful professionals age 50+ to help them reduce taxes, invest smarter and retire on their terms.
"Amyr is patient, level headed and an expert financial planner. He has helped us work through our many questions to find sensible answers and to build a financial plan that is realistic, balanced and achievable. I would recommend him to anyone seeking advice on planning their financial future."
David Claridge
(CEO - Dragonfly)
*****
"Amyr has helped my husband and I hugely as we began our journey of financial planning for our future. He has fantastic knowledge of the big tech corporate landscape and was able to help us uncover some great opportunities for investment, as well as helping us plan for our family's future and for early retirement."
Emma Lancelotte
(Engagement Manager - Google)
*****
"Amyr did a great job helping us figure out our financial goals and the route to getting there. He was always very clear, available for follow ups or clarifications where needed and left us feeling in control of our finances."
Ben Freeman
(Product Manager - Facebook)
*****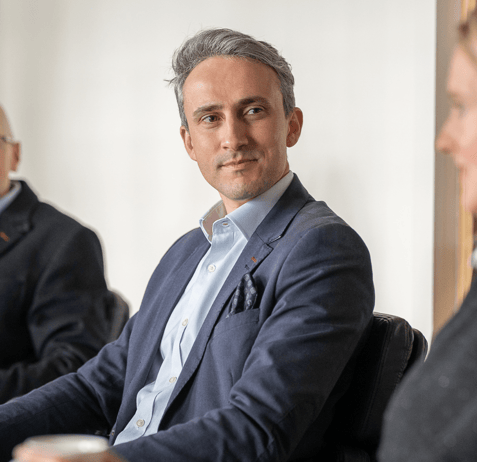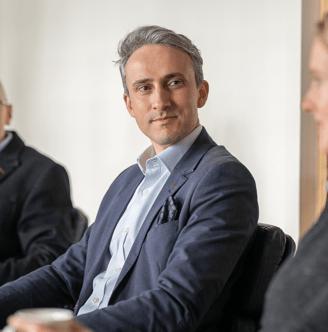 Ready to start building your financial plan?
Then you can book a free, no obligation call with me.
We'll have an initial conversation to better understand your requirements and to see whether my services would be a good fit.