Four Useful Tips if Your Sipp Provider Has Failed
FOR CLIENTS
Once seen as an option for high net worth clients with niche requirements, self-invested personal pensions (SIPPs) now appeal to the masses and some providers let you open one online in a matter of minutes.
There are a wide range of SIPP offerings available from many different companies, from specialist SIPP providers to investment houses and insurance companies. In fact, in 2021, Defaqto suggested that there were 122 different SIPP products in the market, offered by 74 different firms!
Interestingly, these figures are actually lower than those reported in 2019, where 84 different providers were offering 136 different types of SIPP products.
So, why was there a drop of more than 10% in providers offering SIPPs in just two years?
Some may point to the increased capital adequacy requirements for SIPP operators introduced by the FCA in September 2016. This saw a sharp increase in the liquidity SIPP operators must retain in their business.
Another reason may be that a SIPP provider may have been acquired by a competitor.
But we can't hide from the fact that a number of SIPP providers that have failed over the last few years. If you have an interest in the SIPP market you will have no doubt have heard about the many scenarios involving firms such as Guinness Mahon, Liberty SIPP, and Guardian Pension Consultants among others.
Indeed, the FT recently reported that another such firm, Lifetime SIPP, has seen the FSCS pay out over £44 million in claims so far.
If you are a client of a SIPP provider that has become part of another company, it can be a concerning time.
In theory, your new SIPP provider should continue to seamlessly administer the pension benefits on your behalf. However, judging by the calls I receive from people in this position, this is not always the case. This is particularly true where SIPP providers have failed. It is sometimes a case of jumping from the frying pan into the fire, with poor service and high fees being two of the most common comments I hear.
So, if you finds yourself in the position where your SIPP provider has failed, or been bought, here are some useful tips for managing the situation.
1) Understand who will be running the scheme
Where a SIPP provider has sold their business, details of the new provider should be clearly communicated to you.
In the event of a SIPP provider collapsing, an administrator will be appointed to wind up the business. Client SIPP policies will then be transferred to (or bought by) an alternative SIPP provider, whose role will then be to continue running the scheme with as minimal disruption to clients as possible.
In both scenarios, you may be offered a period where you are able to transfer your benefits to a provider other than the one acquiring the original SIPP provider.
2) Find out what charges will be applied
It is important to understand the charges the new SIPP provider will levy.
Are they adopting the charging structure of the previous provider, or will they apply their own charging structure? If it's the latter, will these fees apply straight away or is there a period of time before these will be applied?
The new provider should make a copy of their fee schedule available to you.
3) Request a due diligence pack from the new SIPP provider
If your SIPP is going to remain with the new provider, it is important to understand more about the company - such as how it is structured, what kind of SIPP they offer, and their financial situation.
These days, most SIPP providers have a due diligence pack which can be sent out upon request.
4) If you're unhappy, find out what the options are in respect of transferring to another scheme
Transfers between SIPP providers should be a simple process – at least in theory! It's the kind of assets a SIPP holds that will determine whether this is the case in reality.
Straightforward transfers should include those SIPPs:
That hold unitised investments through a platform

That have a discretionary fund manager running the SIPP monies

Where the monies are held in a bond
If a SIPP holds a commercial property, you can still transfer it but it is not as simple as some other assets.
In cases where a SIPP has been moved from a failed provider, it can be that the SIPP holds a non-standard asset, or an investment with nil value. This will make it difficult to not only transfer the asset to another provider, but to find a provider who would be willing to accept this.
You should also check with the new provider whether there is a period where any transfer costs are waived, which can sometimes be the case when a new provider acquires a book of business.
So, there you go. If you are looking to transfer your SIPP – whatever the reason – feel free to get in touch to find out how I can help.
Amyr Rocha Lima, CFP® is a financial planner who specialises in working with successful professionals age 50+ to help them reduce taxes, invest smarter and retire on their terms.
"Amyr has provided me with objective and impartial advice when reviewing my financial plan and objectives. Amyr has excellent technical knowledge and, more importantly, he delivers his advice clearly and in a way that helps you decide your next steps."
Paul Dawson
(Senior Risk and Compliance Officer - Metlife)
*****
"I appreciated Amyr's friendly, relaxed and helpful manner and, even more, his highly professional approach. He soon understood my financial situation and what I was looking for. The financial plan he proposed met my requirements. I have every confidence we will have a good working relationship in the years ahead."
Louise Anstead
(London Stock Exchange)
*****
"After trying several IFAs who did not 'cut the mustard' I was lucky enough to find Amyr. He has been exemplary in his dealings with me. He is very professional, knowledgeable, honest, friendly, and (most important to me) someone I know that I can trust with my financial affairs."
Dominic Cortizo
(Certification Specialist - Civil Aviation Authority)
*****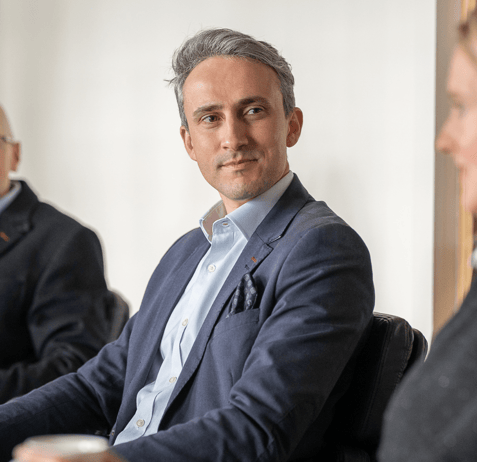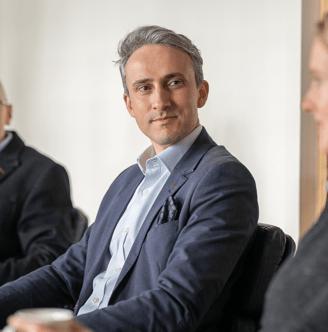 Ready to start building your financial plan?
Then you can book a free, no obligation call with me.
We'll have an initial conversation to better understand your requirements and to see whether my services would be a good fit.