How Financial Planners Can Best Work with HR Officers
FOR FINANCIAL PROFESSIONALS
When taken at face value, the roles of Financial Planner and HR Officer may not appear to have much in common. Yet, it has become increasingly clear in recent times that these two roles can dovetail together perfectly in some situations.
The clearest benefit to be found in this joint approach is when it comes a company's employees. There is more to it than just that, though. So, how can these professionals work together to everyone's benefit?
Financial Wellness and the Benefits of Working Together
Let's start with the phrase "financial wellness". This is an expression that has entered the HR lexicon in recent times but what exactly does it mean? Well, it can be described as an indication of how aware a person is of their current financial position, as well as their capability for saving and spending wisely in the future.
The United States of Stress Survey 2018, which surveyed 6,700 Americans ages 18 to 64 across the US, showed that 52% of people regularly get stressed out about their financial situation, making this the most common source of stress reported. In addition, retirement is classed as one of the most stressful events in life on the Holmes & Rahe Stress Scale, coming in not far behind getting fired and just ahead of a major change in a family member's health.
Not to mention that financial problems or uncertainty over the future can seriously impact on someone's performance at work. It is virtually impossible to keep this sort of issue away from their workplace. This situation is made even more difficult if they feel that their company has let them down by offering them incorrect or inadequate financial advice.
Therefore, it is easy to see why HR Officers are so keen to increase the financial wellness of their staff. This becomes an even more pressing concern with senior management, particularly those who are at the stage of pre-retirement planning. However, people of any age can feel stressed if their financial situation has spiralled out of their control.
By offering independent financial advice from a trusted source, the business can look after its employees by letting them take control of their retirement planning. This kind of service can also allow staff to get advice on how best to use their employee benefits scheme, as well as give them the sort of general financial advice that everyone needs from time to time.
The Society for Human Resource Management reported that financial wellness training was one of the key trends for the years ahead. In fact, their studies showed that almost half of all employers offered some form of financial advice to their staff in 2017. Having said that, the services provided vary widely from one company to another.
Naturally, any company that treats its staff well in this respect can expect them to show a greater degree of loyalty. This should help them to retain skilled team members and, in turn, increase overall retention rates. Research carried out by Towers Perrin showed that two thirds of highly engaged employees said that they currently had no intention of leaving their job. Helping them to plan their financial future can be viewed as a way of encouraging them to feel more fully engaged.
On the other side of the equation, financial planners also benefit from this arrangement. By offering a fixed-fee financial planning service to local business, they can ensure a steady stream of profitable and worthwhile work.
How Does This Work?
Even highly educated and experienced employees can lack the financial knowledge needed to plan their own retirement. HR executives can help to a degree, but their experience in the complexities of financial planning tend to be limited.
We need to bear in mind that HR Officers currently face a double-edged challenge too. As well as keeping up to date with the latest pension planning legislation, they also need to attempt to provide independent financial planning that their senior employees can trust and that is genuinely useful to them.
On the other hand, a financial planner can come in and offer independent advice that is drawn from their own years of studying and experience. Letting someone know how much they need to save for retirement and how to carry out the necessary lifestyle transition is a specialised task that needs to be handled with care. A professional financial planner can ensure that the conversation with each employee is designed to help their specific needs, rather than merely being a general chat about financial education.
It is generally recommended that pre-retirement planning should be carried out 5 to 10 years before the anticipated retirement age. However, the earlier that it is done the better for the employee. Of course, the Equality Act 2010 needs to be taken into account, to avoid the risk of being accused of discriminating against older workers. This is one of the reasons why bringing in an independent financial planner with years of relevant experience can help to make the whole process smoother and more stress-free for everyone concerned.
What Comes Next?
Think about this: if you were an executive in the HR department, hiring a CFO for the business is a smart decision, right? So, why not consider hiring a "personal CFO" to help senior employees navigate their own financial landscape?
It is usually the case that business can set aside a certain monetary budget that can be dedicated to this service. This will allow their staff to more fully understand and control their own financial landscape.
As for financial planners, taking on this crucial role with local businesses can be an excellent way to grow your own business and enhance your reputation.
Amyr Rocha Lima, CFP® is a financial planner who specialises in working with successful professionals age 50+ to help them reduce taxes, invest smarter and retire on their terms.
"Amyr is patient, level headed and an expert financial planner. He has helped us work through our many questions to find sensible answers and to build a financial plan that is realistic, balanced and achievable. I would recommend him to anyone seeking advice on planning their financial future."
David Claridge
(CEO - Dragonfly)
*****
"Amyr has helped my husband and I hugely as we began our journey of financial planning for our future. He has fantastic knowledge of the big tech corporate landscape and was able to help us uncover some great opportunities for investment, as well as helping us plan for our family's future and for early retirement."
Emma Lancelotte
(Engagement Manager - Google)
*****
"Amyr did a great job helping us figure out our financial goals and the route to getting there. He was always very clear, available for follow ups or clarifications where needed and left us feeling in control of our finances."
Ben Freeman
(Product Manager - Facebook)
*****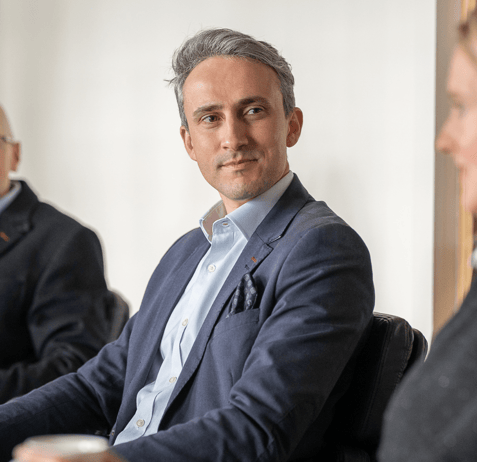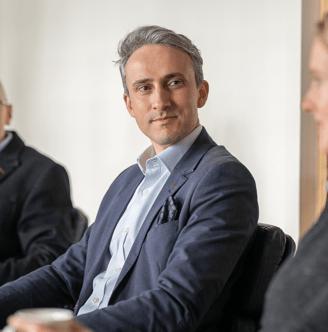 Ready to start building your financial plan?
Then you can book a free, no obligation call with me.
We'll have an initial conversation to better understand your requirements and to see whether my services would be a good fit.