Investing Through Tough Times
When strange things happen, we often act irrationally.
An example we can all relate to is a change in petrol price. When petrol prices go down, we run to the pumps to fill up. Likewise, when petrol prices go up, we are more conservative, and top up more sparingly.
We can clearly remember how cheap petrol was just a year ago, and we're patiently waiting for prices to normalise again (if they ever will).
However, our behaviour towards everyday purchases does not translate well to our behaviour towards the stock market. When the stock market becomes cheaper, we act the opposite way we do to all of life's other sales – we run for the door.
Indeed, when the price of the stock market falls, our hardwired response is fear.
When we're fearful, we are programmed to flee. Rather than running to stock up on lower-priced shares of some of the greatest companies on Earth, we run for the door waiting for the "risk" to clear.
Reframing Price and Value
But when you think about it, this is entirely the opposite of what we should be doing.
When the prices of a diversified basket of shares falls, we should be buying more, not less - this is when the stock market is effectively on sale.
The last few years have been a challenging environment for investing generally. However, for the long-term, patient, disciplined investor, it has proven (and continues to be) an attractive buying opportunity.
I appreciate that it can be difficult to continue investing your hard-earned money, particularly when there's a lot of noise around the stock market falling. But we need to remember that buying now is buying on sale. It makes no sense to wait until the price rises before buying again.
As the famous Warren Buffett said, "be fearful when others are greedy, and greedy when others are fearful."
Yes, there might be a lot of fear right now. But not all of it is necessarily well placed.
Amyr Rocha Lima, CFP® is a financial planner who specialises in working with successful professionals age 50+ to help them reduce taxes, invest smarter and retire on their terms.
"I worked with Amyr on my long-term retirement planning. No ask was too difficult, no question left without a very clear answer and often he identified further areas to explore, creating more work for himself and more value to me. The cherry on the cake was simply how pleasurable it was to work with him."
Yossi Dahan
(Director, Microsoft)
*****
"I would like to wholeheartedly endorse my financial adviser, Amyr. You would have to go a long way to find a kinder, patient and more honest person. A truly nice guy who is a pleasure to deal with."
Jeanette Edmiston
(Partner, Cushman & Wakefield)
*****
"We worked with Amyr over a number of months to build a financial plan as a basis to enter retirement. Amyr is very personable, approachable and has demonstrated throughout a depth of knowledge, experience and foresight supported by a clarity of communication to enable us to confidently enter this phase of our lives."
Paul Toolan
(Programme Director, Xoserve)
*****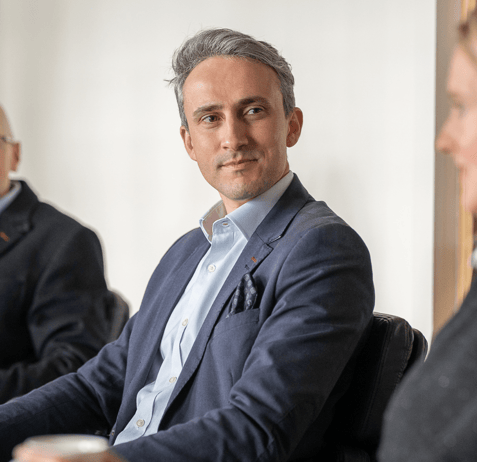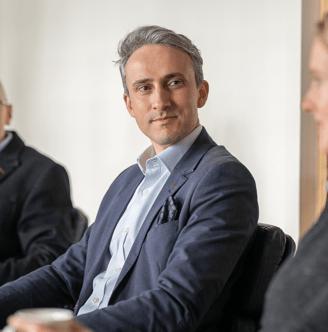 Ready to start building your financial plan?
Then you can book a free, no obligation call with me.
We'll have an initial conversation to better understand your requirements and to see whether my services would be a good fit.