Six Stages of Retirement
FOR FINANCIAL PROFESSIONALS
Creating a financial plan is a fundamental step in helping our clients achieve the lifestyle they dream of during retirement. And just as important as the financial products we recommend is our clients' understanding of how their retirement might look when the time comes.
The transition to retirement, after spending thirty or forty years at work, isn't necessarily smooth or straightforward. Retiring means a significant lifestyle change, not least a new environment and an impact on relationships.
We can help our clients get into the right mindset for retirement by giving them an insight into what they can expect during the transition into this next chapter of their lives. In this article, the first in a series about the psychology of retirement planning, I'd like to cover the six stages of retirement.
Stage 1: Imagination
A client in the prime of their working life may see retirement as an event that is a long way off. Most likely, they will be consumed with meeting the day-to-day challenges of business, striving for career progression, or juggling work and family life together.
However, at some point, perhaps when the client turns a certain age, or after a stressful day at work, they will start to think about what life might be like during that next chapter of their lives. If the client is happy and relaxed in their job, the thought of retirement could be an unwelcome one. If the client is finding work exhausting or emotionally taxing, they might see their golden years as a long-awaited holiday and anticipate spending their days travelling the world and playing golf.
Either way, in the imagination stage, retirement could be decades or months away. This gives the client time to decide how they want to spend their days as a retired person.
Stage 2: Anticipation
This stage can be filled with mixed emotions, as the client measures their time to retirement in days, not years. It's exciting in that the client can, at last, devote more time to family, hobbies and all the home jobs they haven't yet had time to get done.
But it can also be unsettling, as the client's transition to retirement is perhaps the most significant lifestyle change they've faced since entering the workforce many decades ago. In this stage, the client must carefully consider how they'll fill the days and years to come. And, the client needs to ensure they'll have enough money in retirement to make sure they can live comfortably and enjoyably.
Stage 3: Liberation
The time for retirement has arrived. This stage is a major life milestone, and the client may mark the occasion with a special dinner or ceremony. Work colleagues will undoubtedly come together to wish the client well as they shift towards the next phase of life.
The client will likely feel liberated and free from the shackles of the daily grind. The honeymoon period can last for days, weeks and months as the client rejoices in being able to spend their time as they please.
Stage 4: Disenchantment
However, for some clients, the honeymoon phase fades into feelings of disappointment, frustration, boredom and even loneliness. Away from the hustle and bustle of work, daily life can seem mundane and empty.
Retirement no longer feels like the pot of gold at the end of a rainbow, or the carrot dangling from a stick. After bucket list trips have been taken, and home and garden jobs completed, disenchantment can set in – even if the client is more than comfortable financially.
Stage 5: Reorientation
For clients who experience disenchantment, this stage can be very challenging. Yet it's essential to get through. The client must redefine their purpose; their reason for getting out of bed every day so that they can make each day as productive and satisfying as possible.
Rather than hankering after the good old days, the client should make an effort to adjust to their new way of life and make changes that present them with new and fulfilling opportunities.
Stage 6: Reconciliation
In this stage, the client accepts and feels more comfortable with their new environment. Life begins to feel familiar and less hostile than before. Contentment in retirement can take several years and largely depends on the client's ability to accept and adapt to their change in circumstances.
Mentally preparing our clients for retirement
Not everyone is comfortable with change. If nothing else, 2020 was an acute example of this, as many people struggled to adapt to the social distancing and stay-at-home guidance amidst the coronavirus (COVID-19) pandemic.
The transition to retirement, and the change in lifestyle and environment that it will bring, will present a challenge for some of our clients. By offering retirement planning that focusses on both the human-side of retirement, as well as the technical-side, we can help clients reach the reconciliation phase quickly - and move through the other stages with ease.
Amyr Rocha Lima, CFP® is a financial planner who specialises in working with successful professionals age 50+ to help them reduce taxes, invest smarter and retire on their terms.
"I worked with Amyr on my long-term retirement planning. No ask was too difficult, no question left without a very clear answer and often he identified further areas to explore, creating more work for himself and more value to me. The cherry on the cake was simply how pleasurable it was to work with him."
Yossi Dahan
(Director, Microsoft)
*****
"I would like to wholeheartedly endorse my financial adviser, Amyr. You would have to go a long way to find a kinder, patient and more honest person. A truly nice guy who is a pleasure to deal with."
Jeanette Edmiston
(Partner, Cushman & Wakefield)
*****
"We worked with Amyr over a number of months to build a financial plan as a basis to enter retirement. Amyr is very personable, approachable and has demonstrated throughout a depth of knowledge, experience and foresight supported by a clarity of communication to enable us to confidently enter this phase of our lives."
Paul Toolan
(Programme Director, Xoserve)
*****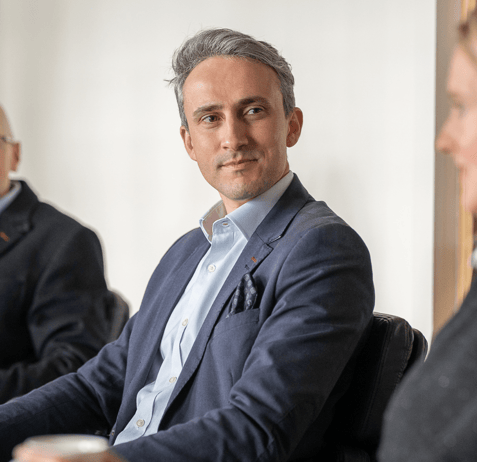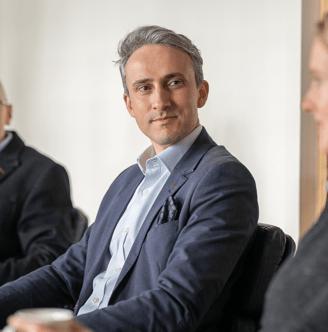 Ready to start building your financial plan?
Then you can book a free, no obligation call with me.
We'll have an initial conversation to better understand your requirements and to see whether my services would be a good fit.