Stock Gains Can Add Up After Big Declines
FOR CLIENTS
Sudden downturns in the stock market can be unsettling.
But studies show that, historically, stock market returns following sharp declines have - on average - been positive.
Indeed, a broad US stock market index, tracking data since 1926, shows that stocks have tended to deliver positive returns over one-year, three-year, and five-year periods following steep declines.
Cumulative returns show this trend to striking effect, as seen in the graph below: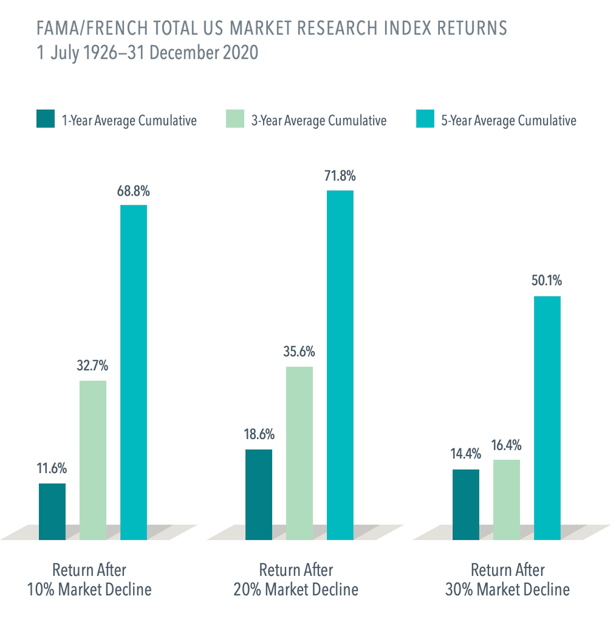 On average, just one year after a stock market decline of -10%, stocks rebounded 12.5%.
And a year after -20% and -30% declines, the average cumulative returns were positive too.
Over three years, stocks bounced back more than 30% from declines of 10% and 20%, although - while still positive - returns were not as impressive after 30% declines. But five years after market declines of 10%, 20%, and 30%, the average cumulative returns all top 50%.
A look at the data makes a case for sticking with your financial plan. Handsome rebounds after steep declines can help put investors in position to capture the long-term benefits that global stock markets can offer.
Amyr Rocha Lima, CFP® is a partner at Holland Hahn & Wills LLP, a financial planning practice based in Kingston upon Thames. He specialises in working with successful professionals age 50+ helping them reduce taxes, invest smarter and retire on their terms.
"Amyr advised me on the impact of my current financial choices on my future retirement. He built a comprehensive financial plan and provided extremely valuable recommendations which I have already adopted in my daily life. I have been absolutely impressed by his knowledge and communication skills. I can't recommend more a financial planner with a focus on retirement than him."
Gustavo Spanholi
(International Relations - The Football Association)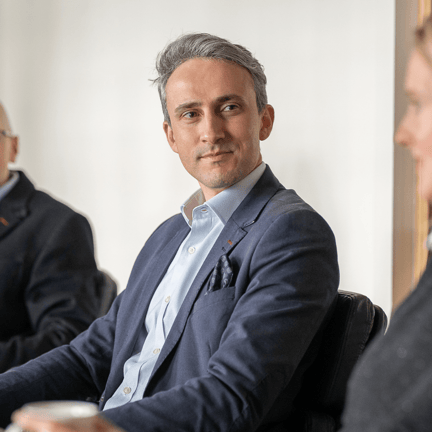 Keen to start stressing less and doing better with your money straight away?
Then you can book a free, no obligation call with me.
We'll have an initial conversation to better understand your requirements and to see whether my services would be a good fit.