Stock Market Declines Are Temporary
FOR CLIENTS
If history is our guide, and Heaven knows its the only guide we have, then all stock market declines are temporary, giving way to the resumption of their permanent advance.
Therefore, permanent loss in a well-diversified investment portfolio is always a human achievement that the stock market is incapable of achieving.
It is important to recognise that during turbulent and volatile times, it can be difficult for investors to distinguish between temporary declines and permanent loss. This is emphasised for the majority of investors because research shows that losing money feels twice as bad as making money.
So, when your hear that diversification is the only free lunch in investing, know that this statement is supported by evidence that global stock markets do eventually recover and that, in the end, the patient investor will be rewarded.
However, if you choose to invest in a more concentrated (and less diversified) strategy, such as portfolios of single company shares or an unnecessary emphasis on only investing in the UK, it is perfectly possible to convert a temporary decline into a permanent loss.
The graph below shows how, even when UK stock market returns have been positive for the majority of years, your resolve and discipline will be tested.
But if you can remain disciplined and focused on the long term, you will be rewarded.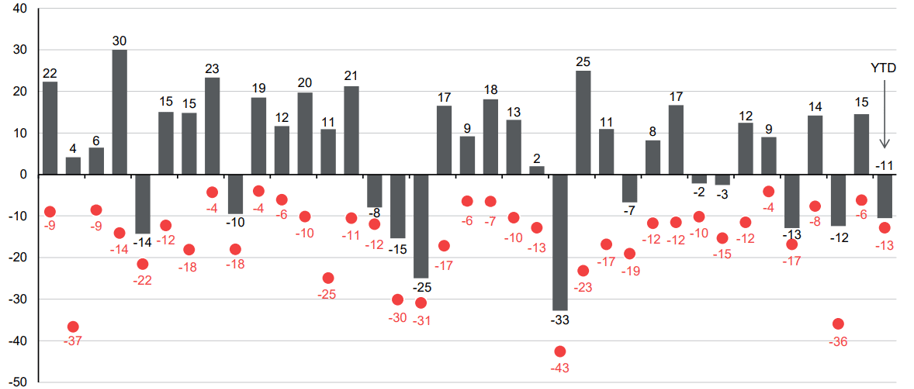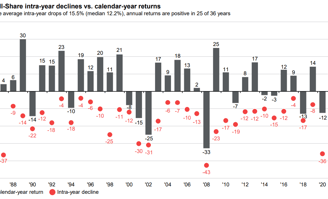 Your investment portfolio won't necessarily make you wealth. Your behaviour as an investor (rather than as a speculator) makes you wealthy.
Your investment portfolio requires your assistance. The only thing you can control is your behaviour, which is the most important factor in your success.
This is a recurring theme shared by all great investors: 90% of investing is about managing yourself rather than your money. A robust financial plan helps you manage that 90% so that the remaining 10% can be left alone to grow.
Amyr Rocha Lima, CFP® is a financial planner who specialises in working with successful professionals age 50+ to help them reduce taxes, invest smarter and retire on their terms.
"Amyr is patient, level headed and an expert financial planner. He has helped us work through our many questions to find sensible answers and to build a financial plan that is realistic, balanced and achievable. I would recommend him to anyone seeking advice on planning their financial future."
David Claridge
(CEO - Dragonfly)
*****
"Amyr has helped my husband and I hugely as we began our journey of financial planning for our future. He has fantastic knowledge of the big tech corporate landscape and was able to help us uncover some great opportunities for investment, as well as helping us plan for our family's future and for early retirement."
Emma Lancelotte
(Engagement Manager - Google)
*****
"Amyr did a great job helping us figure out our financial goals and the route to getting there. He was always very clear, available for follow ups or clarifications where needed and left us feeling in control of our finances."
Ben Freeman
(Product Manager - Facebook)
*****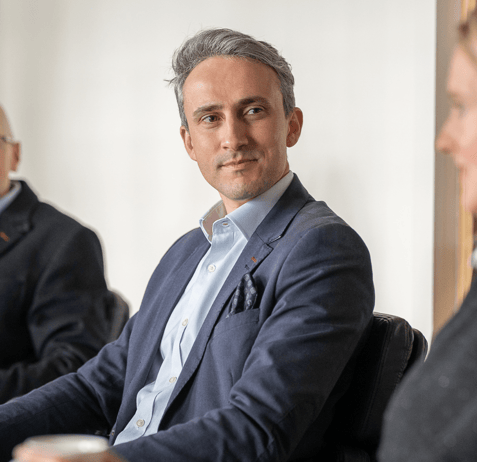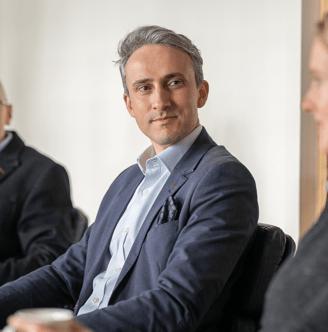 Ready to start building your financial plan?
Then you can book a free, no obligation call with me.
We'll have an initial conversation to better understand your requirements and to see whether my services would be a good fit.