Stocks and Corporate Bonds
FOR CLIENTS
Recent research by Dimensional Fund Advisors (DFA) shows that corporate bonds can play an important role in asset allocation.
While corporate bonds are more volatile than government bonds, they are less volatile than stocks - and adding investment-grade corporate bonds to the fixed income mix can improve expected returns while reducing overall portfolio volatility.
Many people, however, question the utility of including corporate bonds in a portfolio. They believe there is a strong correlation between stock and corporate bond returns, particularly because many corporate bonds are issued by companies that also issue stock. On this basis, some argue that corporate bonds should be avoided in a multi-asset investment portfolio.
But what does the data say?
DFA's analysis shows that investment-grade corporate bonds have relatively low correlations with stocks, allowing them to help target higher expected returns without significantly increasing portfolio volatility in a multi-asset strategy. Remember, low correlation implies a tendency for stock and bond returns to move in opposite directions.
Correlation between Corporate Bond and Stock Portfolios
The following graph shows the correlation between a corporate bond portfolio and an associated stock portfolio, between January 2001– December 2020.

DFA's analysis finds that the overall portfolio correlation is relatively low, with the correlations between investment-grade-rated corporate bonds and stocks ranging from 0.08 to 0.42. Not surprisingly, the correlation is higher (0.68–0.74) between high-yield corporate bonds and stocks.
What's more, the low correlation between stocks and investment-grade corporate bonds can benefit investors in a multi-asset investment portfolio.
As per the graph below, using the 80% equity + 20% fixed income allocation, DFA's research shows that adding investment-grade corporate bonds increases the expected return of the portfolio without a meaningful increase in volatility.


The significance of the correlation between asset classes should be considered when developing an investment strategy. The low stock-bond correlation is beneficial to most investors because it increases diversification within a typical multi-asset portfolio.
We can therefore use the study's findings to create a variety of solutions to help investors achieve their goals, whether it's capital preservation, diversifying a balanced portfolio, or seeking higher expected returns through multi-asset exposure.
Amyr Rocha Lima, CFP® is a financial planner who specialises in working with successful professionals age 50+ to help them reduce taxes, invest smarter and retire on their terms.
"Amyr is patient, level headed and an expert financial planner. He has helped us work through our many questions to find sensible answers and to build a financial plan that is realistic, balanced and achievable. I would recommend him to anyone seeking advice on planning their financial future."
David Claridge
(CEO - Dragonfly)
*****
"Amyr has helped my husband and I hugely as we began our journey of financial planning for our future. He has fantastic knowledge of the big tech corporate landscape and was able to help us uncover some great opportunities for investment, as well as helping us plan for our family's future and for early retirement."
Emma Lancelotte
(Engagement Manager - Google)
*****
"Amyr did a great job helping us figure out our financial goals and the route to getting there. He was always very clear, available for follow ups or clarifications where needed and left us feeling in control of our finances."
Ben Freeman
(Product Manager - Facebook)
*****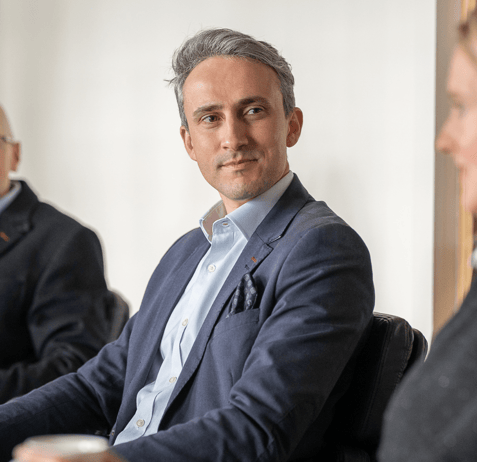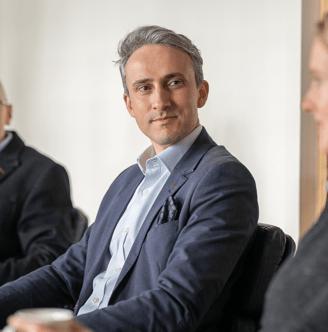 Ready to start building your financial plan?
Then you can book a free, no obligation call with me.
We'll have an initial conversation to better understand your requirements and to see whether my services would be a good fit.