The Parable of the Mexican Fisherman
​An American investment banker was taking a much-needed vacation in a small coastal Mexican village when a small boat with just one fisherman docked. The boat had several large, fresh fish in it.
The investment banker was impressed by the quality of the fish and asked the Mexican how long it took to catch them.
The Mexican replied, "Only a little while."
The banker then asked why he didn't stay out longer and catch more fish?
The Mexican fisherman replied he had enough to support his family's immediate needs.
The American then asked "But what do you do with the rest of your time?"
The Mexican fisherman replied, "I sleep late, fish a little, play with my children, take siesta with my wife, stroll into the village each evening where I sip wine and play guitar with my amigos: I have a full and busy life, señor."
The investment banker scoffed, "I am an Ivy League MBA, and I could help you. You could spend more time fishing and with the proceeds buy a bigger boat, and with the proceeds from the bigger boat you could buy several boats until eventually you would have a whole fleet of fishing boats. Instead of selling your catch to the middleman you could sell directly to the processor, eventually opening your own cannery. You could control the product, processing and distribution."
Then he added, "Of course, you would need to leave this small coastal fishing village and move to Mexico City where you would run your growing enterprise."
The Mexican fisherman asked, "But señor, how long will this all take?"
To which the American replied, "15-20 years."
"But what then?" asked the Mexican.
The American laughed and said, "That's the best part. When the time is right you would announce an IPO and sell your company stock to the public and become very rich. You could make millions."
"Millions, señor? Then what?"
To which the investment banker replied, "Then you would retire. You could move to a small coastal fishing village where you would sleep late, fish a little, play with your kids, take siestas with your wife, stroll to the village in the evenings where you could sip wine and play your guitar with your amigos."
(SOURCE: Author unknown, but likely based on Heinrich Böll's Anekdote zur Senkung der Arbeitsmoral.)
Bottom Line
That's a winning combination: gratitude plus enough savings to support a simple, content life indefinitely (also known as "financial independence").
And if fishing is your thing, keep on fishing!
Amyr Rocha Lima, CFP® is a financial planner who specialises in working with successful professionals age 50+ to help them reduce taxes, invest smarter and retire on their terms.
"Amyr has provided me with objective and impartial advice when reviewing my financial plan and objectives. Amyr has excellent technical knowledge and, more importantly, he delivers his advice clearly and in a way that helps you decide your next steps."
Paul Dawson
(Senior Risk and Compliance Officer - Metlife)
*****
"I appreciated Amyr's friendly, relaxed and helpful manner and, even more, his highly professional approach. He soon understood my financial situation and what I was looking for. The financial plan he proposed met my requirements. I have every confidence we will have a good working relationship in the years ahead."
Louise Anstead
(London Stock Exchange)
*****
"After trying several IFAs who did not 'cut the mustard' I was lucky enough to find Amyr. He has been exemplary in his dealings with me. He is very professional, knowledgeable, honest, friendly, and (most important to me) someone I know that I can trust with my financial affairs."
Dominic Cortizo
(Certification Specialist - Civil Aviation Authority)
*****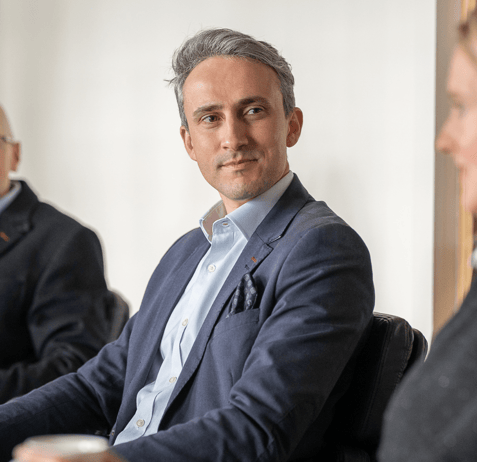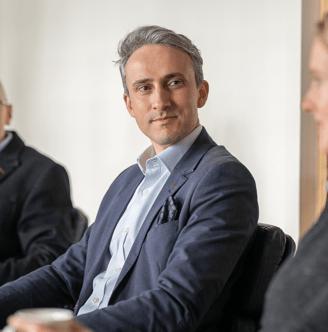 Ready to start building your financial plan?
Then you can book a free, no obligation call with me.
We'll have an initial conversation to better understand your requirements and to see whether my services would be a good fit.