Thoughts on the 60/40 Portfolio
FOR CLIENTS
2022 has been a difficult year for investors.
In addition to the equities bear market, the severe losses in bonds have been particularly startling, prompting some investors to wonder if the classic 60/40 strategy is dead.
Despite the worst start to a year in history for various bond indices in 2022, the year-to-date experience for a 60/40 portfolio has not even cracked the top (or, alternatively, worst) five historical drawdowns of the last century.
I know, I know, a loss of around 19% (at the time of writing) isn't ideal, but it's still just two-thirds of the fall experienced by investors during the 2008-2009 financial crisis.
And my belief is that, if you can remain disciplined and focused on the long term, you will be rewarded.
Not Such a Low Blow
The graph below shows the historic peak-to-trough drawdowns of a 60/40 portfolio, using 60% S&P 500 Index / 40% Five-Year US Treasury.


Source: Morningstar Direct as of September 30, 2022.
A Case for Optimism
It is critical for investors to focus not just on where returns have been, but also on where they may go in the months and years ahead, especially amid adverse market conditions.
Indeed, if we look at the performance of the same 60/40 portfolio after a 10% or more fall since 1926, we can plainly see that returns on average have been great in the ensuing one-, three-, and five-year periods.


Source: Morningstar Direct as of September 30, 2022.
History therefore provides compelling evidence for investors to persevere with their long-term investment strategy, and should serve as a warning that sharp falls should not impede investors' progress toward enjoying the expected benefits of investing.
Roll with the Punches
Over time, markets have shown to be fairly resilient.
Investors should expect (and prepare) to take a few punches and be pushed up against the ropes every now and then, just like a boxer going through a fight. The most crucial thing, though, is to roll with the punches and avoid being knocked out by making big mistakes.
If history is our guide, and indeed its the only guide we have, there's reason to believe the classic 60/40 portfolio is still alive and well, with the potential to generate strong returns going forward.
Amyr Rocha Lima, CFP® is a financial planner who specialises in working with successful professionals age 50+ to help them reduce taxes, invest smarter and retire on their terms.
"Amyr has been excellent in cutting through all the noise and simplifying our decision making for our future retirement plans."
Alexander Butt
(Head of Risk Management, Heathrow Airport)
*****
"Amyr has been a huge help to my wife and I in providing much needed reassurance in relation to our financial planning. For honest, high integrity financial advice, I strongly recommend him."
William Baker
(Merit Researcher, Royal Botanic Gardens)
*****
"I found the whole financial planning process an informative, enlightening and pleasant experience, and I would like to thank Amyr for his efforts"
Martin Bulmer
(Professor of Sociology, University of Surrey)
*****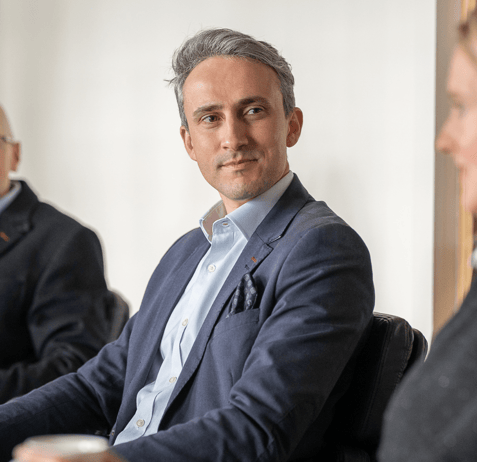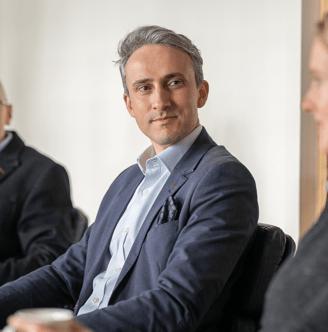 Ready to start building your financial plan?
Then you can book a free, no obligation call with me.
We'll have an initial conversation to better understand your requirements and to see whether my services would be a good fit.