What Is Your Benchmark?
FOR CLIENTS
How you invest your money should be closely aligned with your lifetime goals.
We can all agree with that statement, but we can't always pull it off. When investing, it is simply too easy to get sucked into the hype of trying to outperform the markets.
There are a few reasons for this:
1) Prudent long-term investing can be boring
The rates of return we see from indexes such as the FTSE 100 or the S&P 500 in newspaper charts and on TV, all assume a 'buy and hold' approach. In other words, those quoted figures assume you buy into the index on the 1st and keep it until the 31st of the period in question, for five or ten or 20 or 30 years.
However, all around you, are friends, family, magazines, TV shows, websites, newspapers and more… all telling you:
"You can outperform!"
"This time it will be different!"
"You don't have to save all that money if you get the portfolio to work harder for you!"
"There are much better strategies than asset allocation, diversification and rebalancing!"
"You should be trying to beat the market, to select the stocks or funds with the highest return, to time your entrances and exits from markets, to move from asset classes and sectors of the market in a very active way!"
Nonsense, I say.
Or, as Nick Murray (author of Simple Wealth, Inevitable Wealth), more eloquently puts it:
"This is madness, but it's a very seductive kind of madness. The critical issue is that 'outperformance' isn't a financial goal. An income you don't outlive in a three-decade retirement full of dignity and independence, that's a financial goal."
2) The news gives us overly simplistic information
Our clients have globally-diversified portfolios, owning different types of bond funds, large, small and international stock funds, commercial real estate, and cash.
But on the daily news, the financial media usually only reports on the performance of a couple of indexes, maybe the FTSE 100 and the S&P 500. Investors naturally want to compare their portfolio performance to others and to what they hear on the news.
And yet, even though we understand this point intellectually, we can still get caught up in the whirlpool of trying to outperform the markets and say, "Why didn't my portfolio earn as much as the FTSE 100 did?" The more accurate comparison would be to look at just the large company UK stock portion of the portfolio and compare that to the FTSE 100.
Finding the right balance between spending and saving will give you more confidence about your financial plan than chasing investment returns, and it is also more within your control.
So, rather than being sucked into this whirlpool of noise around outperformance, turn your attention to the really important benchmark:
Are you on track to achieve (and maintain) the lifestyle you want in retirement?
Amyr Rocha Lima, CFP® is a financial planner who specialises in working with successful professionals age 50+ to help them reduce taxes, invest smarter and retire on their terms.
"I worked with Amyr on my long-term retirement planning. No ask was too difficult, no question left without a very clear answer and often he identified further areas to explore, creating more work for himself and more value to me. The cherry on the cake was simply how pleasurable it was to work with him."
Yossi Dahan
(Director, Microsoft)
*****
"I would like to wholeheartedly endorse my financial adviser, Amyr. You would have to go a long way to find a kinder, patient and more honest person. A truly nice guy who is a pleasure to deal with."
Jeanette Edmiston
(Partner, Cushman & Wakefield)
*****
"We worked with Amyr over a number of months to build a financial plan as a basis to enter retirement. Amyr is very personable, approachable and has demonstrated throughout a depth of knowledge, experience and foresight supported by a clarity of communication to enable us to confidently enter this phase of our lives."
Paul Toolan
(Programme Director, Xoserve)
*****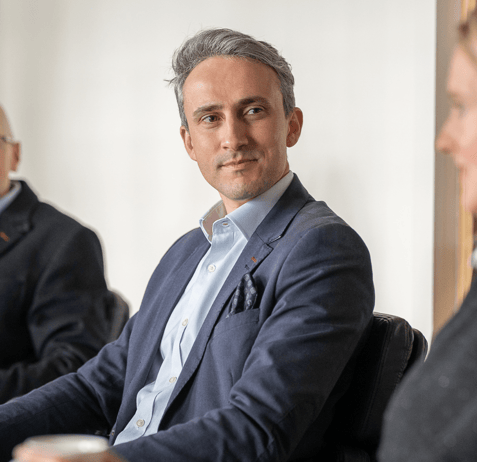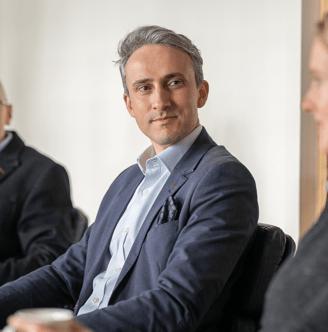 Ready to start building your financial plan?
Then you can book a free, no obligation call with me.
We'll have an initial conversation to better understand your requirements and to see whether my services would be a good fit.