What's It Worth to You?
FOR CLIENTS
Imagine two people with very similar lives. Both are busy professionals with demanding careers. Both have two children. Both have busy family lives and are actively involved in their communities.
Each day, after they've completed all the extra stuff after school and work, each still has to cook dinner, clean up the kitchen, and help with homework – before checking a few final work emails.
Finally, it's 11:00 p.m., and here's where the lives of these two people diverge. One goes to bed, while the other sits down to manage the family finances.
This second person faces the following seven questions:
1 - How do I invest our money?
2 - Do I have the right kind of insurance policies?
3 - Do I need to do anything about my estate planning?
4 - Have I saved enough to help the kids with university fees?
5 - Do I have enough saved to retire?
6 - Should I worry about what's happening in the stock markets this week?
7 - How do I know when it's time to make a change to any of these things?
This person spends hours reading books, checking websites, and reviewing reports. He tries to understand every aspect of his financial life so he can make smart financial decisions. It's a never-ending process that he repeats each night before going to bed.
So, how can the first person just go to bed without a second thought?
Well, she picked a different path. She hired a fantastic financial planner, built her financial plan, and communicates regularly with him. As a result, she can spend time on all the other important things, like her career, her family, and staying on top of all her other priorities.
Looking at the difference in the lives of these two people, I have one question for you: What's that worth to you?
At my financial planning practice, we are focused on providing financial peace-of-mind so you can focus on everything else in your life.
We're here because, although financial technology has improved a lot over the years, there are some financial decisions that just can't be handled by an algorithm.
An algorithm may show you that you shouldn't cash out of the stock market, but it can't stop it from happening. If you called us in a panic about the market, however, we could help you reframe your thinking with your financial plan – shifting the focus from what's happening right now to what you are working towards in the future.
Amyr Rocha Lima, CFP® is a financial planner who specialises in working with successful professionals age 50+ to help them reduce taxes, invest smarter and retire on their terms.
"Amyr is patient, level headed and an expert financial planner. He has helped us work through our many questions to find sensible answers and to build a financial plan that is realistic, balanced and achievable. I would recommend him to anyone seeking advice on planning their financial future."
David Claridge
(CEO - Dragonfly)
*****
"Amyr has helped my husband and I hugely as we began our journey of financial planning for our future. He has fantastic knowledge of the big tech corporate landscape and was able to help us uncover some great opportunities for investment, as well as helping us plan for our family's future and for early retirement."
Emma Lancelotte
(Engagement Manager - Google)
*****
"Amyr did a great job helping us figure out our financial goals and the route to getting there. He was always very clear, available for follow ups or clarifications where needed and left us feeling in control of our finances."
Ben Freeman
(Product Manager - Facebook)
*****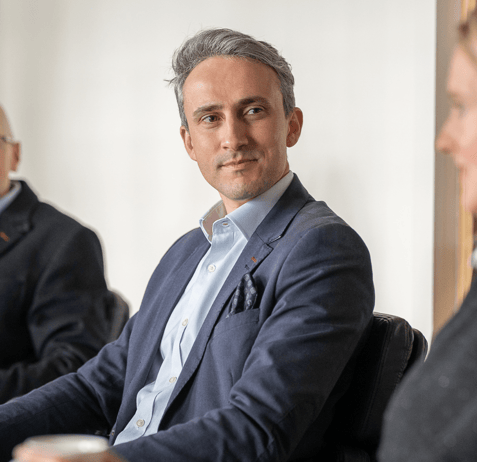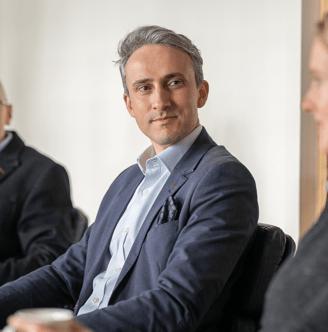 Ready to start building your financial plan?
Then you can book a free, no obligation call with me.
We'll have an initial conversation to better understand your requirements and to see whether my services would be a good fit.