Budgeting Myths Debunked
FOR CLIENTS
Unfortunately, budgeting has a bad reputation.
Some believe that budgeting will make them appear cheap and that it takes all of the fun out of life.
I for one believe that could not be further from the truth!
So, here are three budgeting myths I wish to debunk:
Myth #1 - A budget restricts your options
A budget, in fact, propels you forward.
Perhaps you feel stuck spending your salary and not having anything to show for it. Well, imagine having clarity and control over your money, so that you can create a plan to pay down your debts and increasing your retirement nest egg. And the next time you splurge on something personal, you won't feel bad about it.
The truth is that a budget allow you to be in charge of your money, not the other way around. A budget allows you to do whatever you want (within reason). Are you ready for a vacation? Do you need a new pair of shoes? Simply incorporate it into the budget and cut another spending category to balance things out.
Myth #2 - A budget is the be-all and end-all
Your budget should be a changeable and adaptable tool. It will fluctuate in accordance with changes in your lifestyle.
Indeed, if you focus on the amount your giving each spending category (including savings), you'll never feel like you're on a budget at all. The trick is determining your desired lifestyle, both now and in the future, which will help you decide how much to money to earmark for each category.
Myth #3 - Budgeting takes an eternity
It only takes me a few minutes each month to keep track of our spending (admittedly, technology helps).
So, now that we've debunked some myths, are you ready to take charge of your finances, so you can worry less about retirement, and live a better life too?
*****
In summary, the notion that a budget must be an exercise in not spending, involving an Excel spreadsheet and constant guilt, is fundamentally flawed.
A budget is all about how much money you spend. Even the parts of a budget devoted to savings are really about putting money aside to spend later.
When you're ready, here are nine practical budgeting tips gleaned from many years of assisting people with their finances. If you stick to these tips, you'll be saving money like a pro in no time.
Amyr Rocha Lima, CFP® is a financial planner who specialises in working with successful professionals age 50+ to help them reduce taxes, invest smarter and retire on their terms.
"Amyr is patient, level headed and an expert financial planner. He has helped us work through our many questions to find sensible answers and to build a financial plan that is realistic, balanced and achievable. I would recommend him to anyone seeking advice on planning their financial future."
David Claridge
(CEO - Dragonfly)
*****
"Amyr has helped my husband and I hugely as we began our journey of financial planning for our future. He has fantastic knowledge of the big tech corporate landscape and was able to help us uncover some great opportunities for investment, as well as helping us plan for our family's future and for early retirement."
Emma Lancelotte
(Engagement Manager - Google)
*****
"Amyr did a great job helping us figure out our financial goals and the route to getting there. He was always very clear, available for follow ups or clarifications where needed and left us feeling in control of our finances."
Ben Freeman
(Product Manager - Facebook)
*****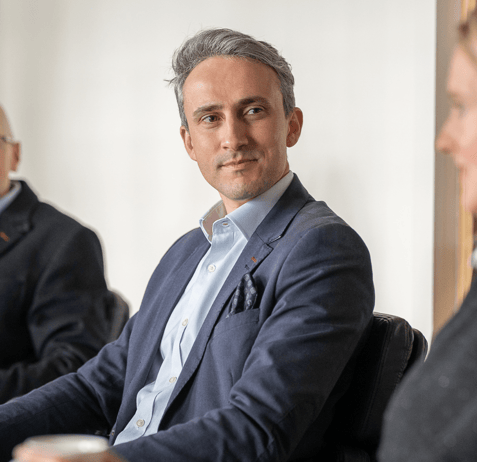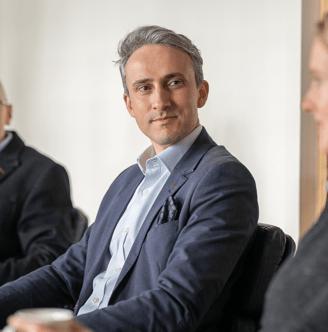 Ready to start building your financial plan?
Then you can book a free, no obligation call with me.
We'll have an initial conversation to better understand your requirements and to see whether my services would be a good fit.