Eight Tips to Help Our Clients Adjust to Retirement
FOR FINANCIAL PROFESSIONALS
Retirement. An idealistic dream of lazy days, sunkissed beaches, endless rounds of golf and all the time in the world to get things done. The reality of retirement, for some clients at least, can be very different.
Retiring involves a definite transition and mindset shift, as outlined in the first article of this series, The Six Stages of Retirement.
Part of our value as financial planners is to help our clients prepare mentally for retirement, so their transition is as comfortable and enjoyable as possible. Here are eight tips that explain how:
1. Reconciliation
It is wise to pre-warn our clients that they may need to reconcile themselves with the idea of retirement when it arrives. The major milestone that retirement represents can bring about a mixture of emotions, starting with liberation and excitement, followed by boredom, loneliness, and other negative feelings.
We can help our clients prepare for what can be a psychologically testing time, in advance of their retirement. For example, the client could plan to find new hobbies, ramp up their exercise activities and put in place other coping mechanisms.
2. Plan a routine
A change in environment is unsettling for many people. Consider the coronavirus (COVID-19) pandemic, for instance, and how all our lives are changing at the moment. Those with children off school will understand how important it is to keep a routine going for all the family.
Retirement also means a change in environment. Our clients may find it comforting to have some type of routine in place. They could plan in time for daily exercise or schedule weekly slots to see family and friends.
Simply waking up and going to bed at the same time every day can inject a bit of normality as the client adjusts to their new way of living.
3. Set small goals
Throughout our client's working life, they will have faced to-do lists, deadlines and project deliverables. If our client were target-driven, they may find it beneficial to make and work towards some goals in retirement too.
For example, we can ask our clients what they'd like to achieve in their first three, six and twelve months of retirement. Get them to write their answers down so they may continually check their progress and feel a sense of accomplishment whenever they tick off a goal. Goals to consider include getting fitter, learning a new skill, or travelling to a special place.
4. Grow friendships
So that our clients don't feel isolated in retirement, we should encourage them to make new friendships. Our clients may be able to access - or even create - community groups where like-minded people can come together and have fun. An example of this is an 'Italian for Pleasure' group my client created, which she runs under the auspices of the University of the Third Age (U3A). Other examples include taking part in a regular quiz night at the local pub, a regular bridge night, a bowls club or caravanning holidays with other retirees and their spouses.
5. Consider a new job
Just because our clients have retired, it doesn't mean that they must give up work. If our clients are worried about getting bored, they could perhaps look for part-time work or a less stressful job. Research suggests that retirees who continue to have work involvement can benefit from social interaction and improve their mental health.
6. Create a new budget
Hopefully, our clients will take on board all the financial planning advice we've given them so they can enjoy their retirement financially comfortably. That said, they will still benefit from setting a budget based on their new income and expenditure.
Our clients probably won't have the same bills they did before they retired – work clothes will no longer be needed, and travelling may decrease. But our clients may be spending more money on joining social clubs, entertainment and holidays.
7. Become a volunteer
A great way to stay active in retirement is to volunteer in the local community. Doing so can help our clients utilise the skills they acquired while working, and they can meet a range of new people too.
We can suggest to our clients that they check out some local charitable causes to see if any might benefit from their time and expertise. Libraries, hospitals, charity shops, community groups and churches are often looking for volunteers.
8. Enjoy the flexibility that freedom brings
Our clients may have spent several decades expecting to spend their retirement painting, reading or playing golf. But when it comes to actually being retired, they may not feel as fulfilled with those activities as they'd hoped.
If this is the case, we can encourage our clients to continue trying out new things until they find something that satisfies them. That will require patience and flexibility on your client's part, but in doing this, eventually, they should find a balance in the way they want to spend their time.
Helping our clients adjust to retirement
Retirement isn't going to be a bed of roses for everyone. We can preempt this by making sure our clients are well informed about how they might feel as they transition from their busy working life to a slower pace altogether. This also demonstrates our expertise in retirement planning in a holistic manner, helping them combine their ideal life with their money.
Use these tips and you will be able to help them plan out how they really want to spend their golden years.
Amyr Rocha Lima, CFP® is a financial planner who specialises in working with successful professionals age 50+ to help them reduce taxes, invest smarter and retire on their terms.
"Amyr has provided me with objective and impartial advice when reviewing my financial plan and objectives. Amyr has excellent technical knowledge and, more importantly, he delivers his advice clearly and in a way that helps you decide your next steps."
Paul Dawson
(Senior Risk and Compliance Officer - Metlife)
*****
"I appreciated Amyr's friendly, relaxed and helpful manner and, even more, his highly professional approach. He soon understood my financial situation and what I was looking for. The financial plan he proposed met my requirements. I have every confidence we will have a good working relationship in the years ahead."
Louise Anstead
(London Stock Exchange)
*****
"After trying several IFAs who did not 'cut the mustard' I was lucky enough to find Amyr. He has been exemplary in his dealings with me. He is very professional, knowledgeable, honest, friendly, and (most important to me) someone I know that I can trust with my financial affairs."
Dominic Cortizo
(Certification Specialist - Civil Aviation Authority)
*****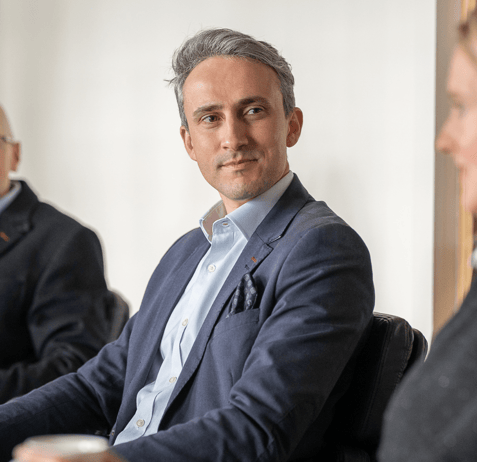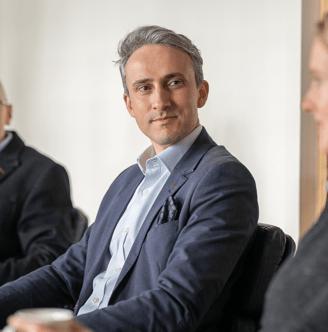 Ready to start building your financial plan?
Then you can book a free, no obligation call with me.
We'll have an initial conversation to better understand your requirements and to see whether my services would be a good fit.