Sailing with the Tides
FOR CLIENTS
Embarking on a financial plan resembles sailing around the world. The trip won't constantly go to plan, and it is likely that there'll be some rough seas. Yet the probabilities of reaching your destination rise significantly if you are prepared, flexible, patient, and well-advised.
Of course, a blunder many inexperienced sailors make is not having a clear strategy for this endevour. They begin their journey without a clear sense of their destination and often find themselves lost at sea, in the wrong boat, with inadequate provisions.
The Destination
Similarly, in preparing for your financial planning journey, you need to have clarity on your objectives. The first step may be to think about whether your goals are realistic and attainable. As an example, while you might long to retire in the south of France, you may not be prepared to sacrifice your lifestyle today to achieve that longer-term goal.
Once you are set on your financial destination, you need to ensure you have an appropriate investment portfolio to get you there. For example, have you planned for contingencies? What level of "bad weather" can your financial plan withstand along the way?
Navigating Your Financial Plan
The key to a successful voyage is a good navigator. A trusted adviser is like that, regularly taking coordinates and making adjustments, if necessary. If your circumstances change, the adviser may suggest you replot your course.
As with the weather on sea, stock markets can be unforeseeable too. An unexpected squall can work up waves of volatility, trends can change, and new currents can endanger to blow you off course. Like an experienced sailor, an experienced advisor will work with you to navigate through those conditions.
Once the storm passes, you can pick up speed again. Just as a sturdy vessel will assist you endure most conditions at sea, a well-diversified investment profile can function as a bulwark versus the sometimes tempestuous problems in stock markets.
Circumnavigating the globe isn't a journey that is fun every day. Patience is required with local customs and paperwork as you pull into different ports. Likewise, a lack of attention to costs and taxes is the enemy of many a long-term financial plan.
Distractions can also send investors, like seafarers, off course. In the face of "hot" investment trends, it takes discipline not to veer from your chosen plan. Like the sirens of Greek mythology, media pundits can also be a distraction, tempting you to change tack and act on news that is already priced in to markets.
Making Course Corrections
An absence of versatility is one more impediment to a successful financial journey. If it doesn't look as though you'll make your destination in time, you might have to extend your trip, take a different route to get there, or even moderate your goals.
The important point is that you become comfortable with the idea that uncertainty is inherent to the investment journey, just as it is with any sea voyage. That is why preparation and planning are so critical. While you can't control every outcome, you can be prepared for the range of possibilities and understand that you have clear choices if things don't go according to plan.
Of course, not everyone's journey is the same. Neither is everyone's destination. We take different routes to different places, and we meet a range of challenges and opportunities along the way.
But for all of us, it's critical that we are prepared for our journey; in the right boat, keeping our destinations in mind, sticking with the plan, and having a trusted navigator to chart our course and keep us on target.
Amyr Rocha Lima, CFP® is a financial planner who specialises in working with successful professionals age 50+ to help them reduce taxes, invest smarter and retire on their terms.
"I worked with Amyr on my long-term retirement planning. No ask was too difficult, no question left without a very clear answer and often he identified further areas to explore, creating more work for himself and more value to me. The cherry on the cake was simply how pleasurable it was to work with him."
Yossi Dahan
(Director, Microsoft)
*****
"I would like to wholeheartedly endorse my financial adviser, Amyr. You would have to go a long way to find a kinder, patient and more honest person. A truly nice guy who is a pleasure to deal with."
Jeanette Edmiston
(Partner, Cushman & Wakefield)
*****
"We worked with Amyr over a number of months to build a financial plan as a basis to enter retirement. Amyr is very personable, approachable and has demonstrated throughout a depth of knowledge, experience and foresight supported by a clarity of communication to enable us to confidently enter this phase of our lives."
Paul Toolan
(Programme Director, Xoserve)
*****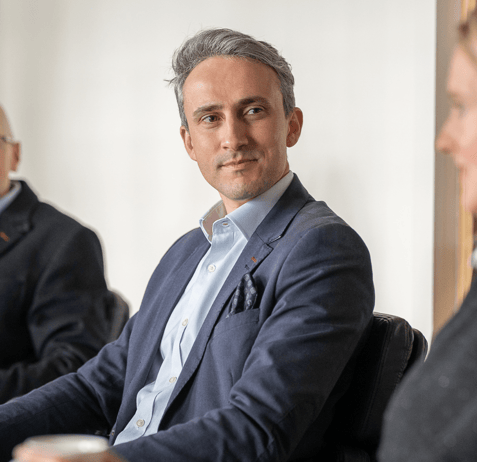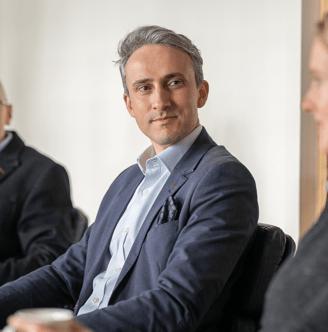 Ready to start building your financial plan?
Then you can book a free, no obligation call with me.
We'll have an initial conversation to better understand your requirements and to see whether my services would be a good fit.