Do You Need the Help of a Financial Planner?
FOR CLIENTS
"So, what do you do?" the surgeon inquired, as I recovered from my appendectomy.
It appears to be a simple question, but it turns out to be philosophically significant.
​"Wow" he said, "I love investing in shares. I never miss the Bloomberg market updates."
He had a young family and was probably in his late 40s. He was dedicated, but he was also very busy - he had too many patients and not enough time.
What made our brief conversation memorable was not only my surprise that a highly trained doctor would spend what little free time he had learning about (and speculating in) the stock market, but also that he was obviously ignoring his health to do so. He was obese, especially for a young man. Indeed, he admitted to me that he was fairly unfit.
Here was a man who, no doubt, understood the effects of obesity on physical health and longevity, and thus on his young family - but he chose to focus his time and attention on the stock market. He might have even justified it to himself as something he was doing for his family.
However, I'm sure that if I had asked him why he didn't make his health a priority and take up exercise as a hobby - something that would benefit his family more directly in the long run - he would probably have said that he doesn't have time for exercise.
The obvious question is: why does he have time to manage his finances but no time to care for his health?
----------
​Do you need the help of a financial planner? Well, that depends on who you ask.
Most of the UK's roughly 25,000 financial advisers will tell you you're better off using their services. DIYers, meanwhile, will tell you that hiring an adviser is a waste of time and, yes, money.
So, if you're unsure whether you should work with a financial planner or whether you'd be better off on your own, here are some questions you should ask yourself:
Do you have the time?
There are only 168 hours in a week, no exceptions. And your quality of life is determined by how you spend those hours.
Some things cannot be delegated. For example, you can't pay someone else to spend time with your family or exercise for you. But everyone has the ability to delegate to some extent.
Do you have the expertise?
Investing is not a "hobby".
Do you really want to know how pensions work, why one insurance policy is better than another, how global events may affect your investments, how much money you'll need in retirement, or how taxation works?
Some of the world's brightest minds spend their entire lives immersed in the world of financial services as a full-time job. So ask yourself, is it reasonable to expect you to figure it out in your spare time?
Do you have the desire?
Motivation to manage your own circumstances can come from a variety of sources, but the most common are an interest in investment management and/or an incentive. And there is no better incentive than the potential cost savings of no adviser fees.
But, before you start spending your newfound money, remember that your desire to manage your own investment portfolio must be long-term. Without the commitment to maintaining vigilance over your financial circumstances, good intentions can go awry, and the financial harm of making a big mistake can far outweigh any fee savings.
Do you have the temperament?
Many DIY investors are like dieters jumping from diet to diet; they end up weighing at least as much as when they started.
As investors, cutting through the noise around the "latest and greatest" investment products and identifying an approach that employs sound judgment and thoughtful implementation may increase the probability of you having a positive investment experience.
"Success in investing doesn't correlate with I.Q.," Warren Buffett once said. "What you need is the temperament to control the urges that get other people into trouble".
Take some time to consider these questions.
And remember the words of wisdom from Clint Eastwood as "Dirty Harry":
"A man has got to know his limitations."
Amyr Rocha Lima, CFP® is a financial planner who specialises in working with successful professionals age 50+ to help them reduce taxes, invest smarter and retire on their terms.
"Amyr has been excellent in cutting through all the noise and simplifying our decision making for our future retirement plans."
Alexander Butt
(Head of Risk Management, Heathrow Airport)
*****
"Amyr has been a huge help to my wife and I in providing much needed reassurance in relation to our financial planning. For honest, high integrity financial advice, I strongly recommend him."
William Baker
(Merit Researcher, Royal Botanic Gardens)
*****
"I found the whole financial planning process an informative, enlightening and pleasant experience, and I would like to thank Amyr for his efforts"
Martin Bulmer
(Professor of Sociology, University of Surrey)
*****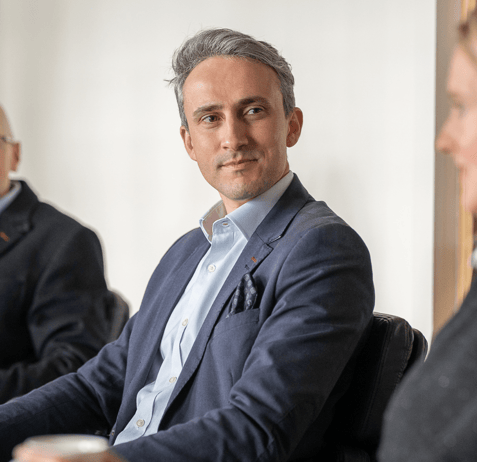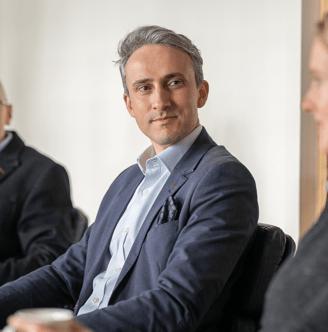 Ready to start building your financial plan?
Then you can book a free, no obligation call with me.
We'll have an initial conversation to better understand your requirements and to see whether my services would be a good fit.