The Impact of Retirement
FOR FINANCIAL PROFESSIONALS
Men and women today may well live into their eighties and beyond. Which means retirees in their mid-sixties could have a couple more decades to live. So how do we help our clients to make the most of the time they'll have available to them?
As financial planners, we can help our clients manage their expectations as to what retirement will be like for them – both the positive and negative aspects it may bring. By helping our clients to understand the psychological aspects of retirement, we can better prepare them for a new chapter in their lives.
We've already explored The Six Stages of Retirement and Eight Tips to Help Our Clients Adjust to Retirement. This final article provides insights on how retirement affects health and includes tips on helping our clients to make the most of their golden years.
How retirement affects health
It doesn't help that previous studies have shown that retirement can negatively or positively affect health. For instance, research from Harvard Health Publishing found that retirees were 40% more likely to suffer a stroke or heart attack than people of the same age who were still working.
In contrast, another study from Germany claims that retiring is good for health, because retirees are less stressed, sleep better and tend to exercise more.2 This research reported that retirees visited the doctor 25% less frequently than people of the same age who were still working.
Ultimately, it's difficult to know precisely how retirement affects health since retirees are, by definition, ageing. That in itself impacts on health. However, by advising our clients to look after themselves throughout their life, they can have the best chance possible of a long and happy retirement.
Making the most of retirement
Retirees inevitably have more time on their hands. The trick is knowing how to put that time to good use. So that our clients continue in the best physical and mental health possible, they should aim to eat healthily, take regular exercise and fill their days with activities and opportunities that interest and fulfil them.
Our clients could consider taking part in cultural activities, like visiting the theatre, cinema, art gallery or a show. They could take up a new hobby like reading or cooking, or a sport like walking, swimming or golf. And importantly, they should build in plenty of time for socialising with friends and family.
In this period of national lockdown, due to the COVID-19 outbreak, I've been delighted to see clients share with me their stories of volunteering in their local community, employing their spare time in ways that are useful - ultimately fulfilling them.
The importance of relationships
Nurturing close relationships can stave off feelings of loneliness, boredom and frustration. Loneliness, in particular, is a danger to retirees. Lonely people have a 50% chance of dying earlier than necessary compared to those that aren't socially isolated. This stark statistic is higher than the chances of dying from an obesity-related illness.
Embracing community is proven to help people live longer and be happier. An 80-year old Harvard study tracked the health of 268 students throughout their lives, to try to understand what factors contributed to health and happiness. The research expanded to include the students' offspring.
The study eventually concluded that it was close relationships that led to happiness – not money or fame. Moreover, there was a direct link between close relationships and good health. Those people who were the most satisfied with their relationships at age 50 were, in fact, the healthiest when they reached 80 years of age.
The importance of identity and self-worth
As financial planners, we often work with clients who are high achievers and have reached a certain status in their professional field. A client's career is often key to their self-definition.
Imagine 'Bob' is a former director, used to managing hundreds of employees and vital company operations. Being a director (a leader and influencer) may be core to Bob's identity and how he perceives himself. After retiring from work, Bob may find his identity and self-worth challenged.
Even in retirement, our clients need evidence that they still matter. They need to feel valued for the characteristics that are inherent to them as a person, not just the ones that were attached to their career. We can help them work out what is core to their identity as part of their new life, and help them find activities that utilise their talents and skills.
Retirement and its impact on health
In an ideal world, retirement should have a positive effect on a client's health and wellbeing, seeing as we'd naturally expect retirees to be less stressed and more able to concentrate on keeping fit and healthy. But that's not always the case.
By advising clients on staying healthy and making the most of retirement, they're more likely to thrive in this next stage of their life. And by getting our clients to re-evaluate their identity and what's important to them in retirement, we can help increase their sense of self-worth.
Amyr Rocha Lima, CFP® is a financial planner who specialises in working with successful professionals age 50+ to help them reduce taxes, invest smarter and retire on their terms.
"Amyr has been excellent in cutting through all the noise and simplifying our decision making for our future retirement plans."
Alexander Butt
(Head of Risk Management, Heathrow Airport)
*****
"Amyr has been a huge help to my wife and I in providing much needed reassurance in relation to our financial planning. For honest, high integrity financial advice, I strongly recommend him."
William Baker
(Merit Researcher, Royal Botanic Gardens)
*****
"I found the whole financial planning process an informative, enlightening and pleasant experience, and I would like to thank Amyr for his efforts"
Martin Bulmer
(Professor of Sociology, University of Surrey)
*****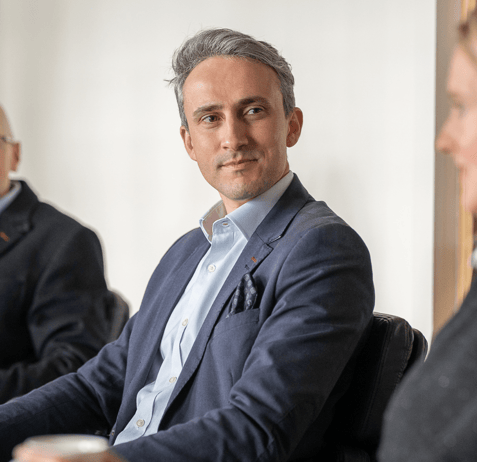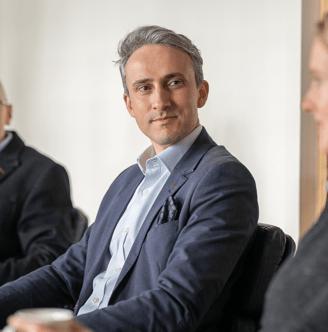 Ready to start building your financial plan?
Then you can book a free, no obligation call with me.
We'll have an initial conversation to better understand your requirements and to see whether my services would be a good fit.